Medical Heroes Appreciation Walk – D.C.
Event Venue:
Mount Vernon Square, Washington DC
Event Time:
6:30am - 8:15am
Event Date:
Monday, June 15, 2015
Event Location:
801 K Street Northwest, Mount Vernon Square, Washington, D.C., DC, United States, 38.902558, -77.02294699999999
Click Here to View Photos from the Event. We will continue to update with photos as they are received. To make the photo search process easier, we have also tagged photos with your name, bib number, and affiliation. Click here to view step-by-step instructions.
Thanks to all who participated in our Medical Heroes Appreciation 5K Run & Walk in DC  to celebrate the people who give the gift of participation in clinical research. The event was hosted by the DIA at their 51st Annual Meeting.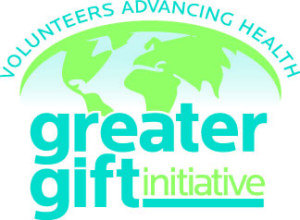 Thanks to all our participants, The Greater Gift Initiative will donate 275 vaccines!
If you're interested in sponsoring or hosting a 5K Run/Walk, please contact ellyngetz@ciscrp.org.
Photo Gallery
It is said that the greatest gift is one which is given anonymously, giving when you do not know whether you will get direct personal benefit. Medical Heroes give us this unique gift.
Medical Heroes are the individuals who help advance public health and medical knowledge by taking part in clinical research trials. They are found in everyday places, and they deserve our support and gratitude. Proceeds from this event provide education and outreach to patients and their families. Our impact is powered by your generosity and dedication to our cause.