Medical Heroes Appreciation 5K – Salt Lake City
Event Venue:
NE Corner of State Capitol, Salt Lake City
Event Time:
6:30am - 8:15am
Event Date:
Saturday, April 25, 2015
Event Location:
e 5th north and e capitol blvd, Salt Lake City, UT, United States, 40.7799092, -111.88560789999997
Click Here to View Photos from the Event. You'll be able to find photos using your bib number or name,  download free medium-resolution files, or order prints directly from the website. Check out our Facebook page over the next week to view additional photos.
Click Here to View Timing Results. Congratulations to all!
Thanks to all who participated in our Medical Heroes Appreciation 5K Run & Walk in Salt Lake City to celebrate the people who give the gift of participation in clinical research. The event was hosted by the Association for Clinical Research Professionals (ACRP) at their 2015 Global Conference and Exhibition.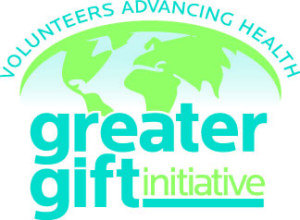 The Greater Gift Initiative will be offering a vaccine to a child in need on behalf of every 5K registrant who participated!
Media Partner

There are sponsorship opportunities available, if you're interested in sponsoring or hosting a 5K please contact ellyngetz@ciscrp.org.
Photo Gallery
It is said that the greatest gift is one which is given anonymously, giving when you do not know whether you will get direct personal benefit. Medical Heroes give us this unique gift.
Medical Heroes are the individuals who help advance public health and medical knowledge by taking part in clinical research trials. They are found in everyday places, and they deserve our support and gratitude. Proceeds from this event will provide education and outreach to patients and their families. Our impact is powered by your generosity and dedication to our cause.